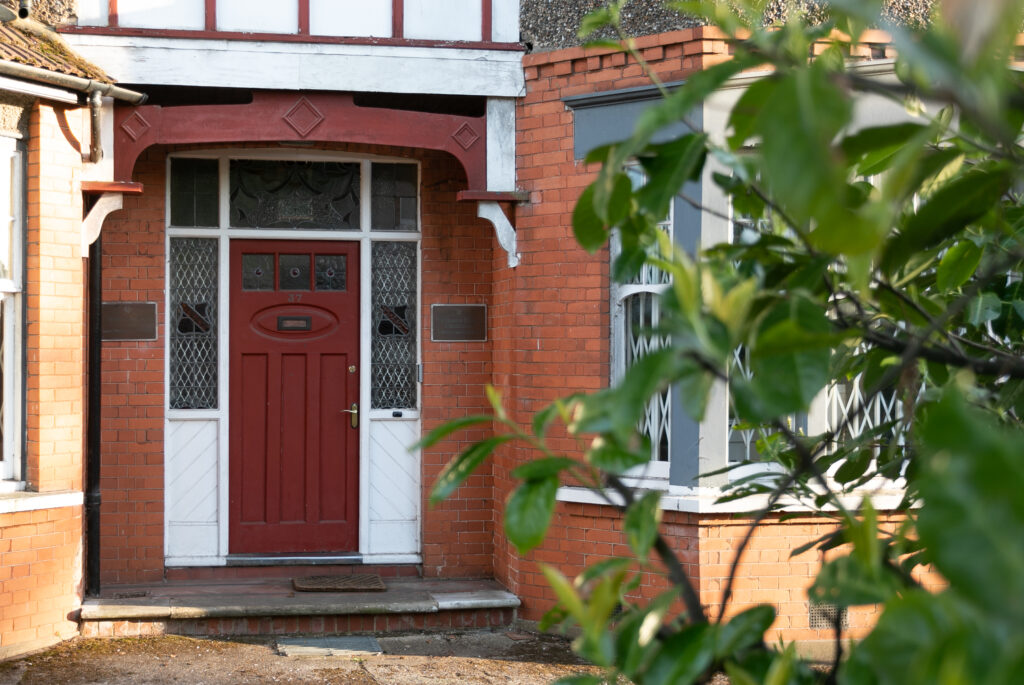 Address: 37 Holden Road, London, N12 8HS
We do not have regular opening hours. Please send a request to library@skaryna.org.uk to arrange your visit.
Postal address for books and artefacts / паштовы адрас для кнігаў і артэфактаў: Marian House, Holden Avenue, London N12 8HY
Study visits
We accept applications for the study visit programme for researchers who wish to access and work with our collections while staying at the Library accommodation.
Directions
From Central London, take the Northern Line towards High Barnet.
Leave at the Woodside Park station, cross over the bridge, and leave the station. In 50 meters, turn right to Holden Avenue leading to Holden Road and our library.